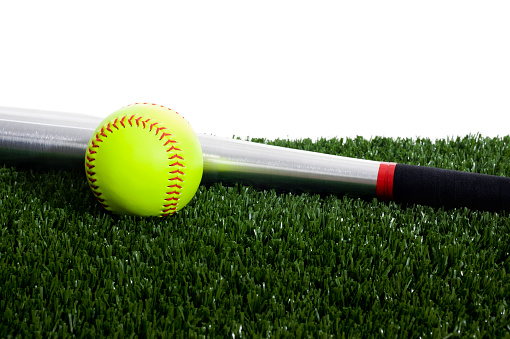 Softball 2017: Learning More About Softball Bats Softball is really a cool and fun sport, but playing is not that easy because you need to have the right fundamentals and softball bat to nail it down. Fastpitch softball bats either come in one-piece or two-piece design in terms of handle or structure. Throughout the entire design, one-piece softball bats have one material, that is stronger and stiffer with little flex as possible. Two-piece softball bats are made with separate handle piece from the barrel, leading to lesser vibration, and trampoline effect off the barrel due to flexing at the point of contact. Fastpitch softball bats are either made of alloy, composite or hybrid. Alloy softball bats are constructed using one-piece design, either out of aluminum or aluminum mixed with other types of metals, for a stronger functionality. These alloy softball bats have stronger, thinner and more responsive barrel walls. Composite softball bats are made of carbon fiber, graphite, and fiberglass mixture. A hybrid softball bat features two-piece design that include alloy barrel bonded with the composite handle, making the handle lighter and allowing the alloy barrel to be made longer than the traditional alloy bat. Fastpitch softball leagues are governed by ISA, NSA or USSSA and rules using a higher performance softball bat exist, such as adherence to 100+ mph batted-ball speed standard for USSSA approved fastpitch bats. Softball players must know the fundamentals of a good hitter such as right grip, hand position, stance, stride, swing, contact and follow-through. The softball hitter needs to apply pressure with the fingers and not the palms when gripping the bat. As to the proper hand position, your hands should start close to the body about 3 to 4 inches in front of the chest, between your shoulders. Position yourself in the center of the batter's box so you can swing at pitches all over the strike area, and your feet should be parallel to the direction of the home plate pointing and digging around your shoulder width apart. As for the proper stride, move your front foot for establishing momentum into the pitch, and it shouldn't be more than eight inches. As the same time with the stride, most softball hitters cock their hips, which is defined as an inward turning of the front hip, while making some movements with the hands. As for the correct swing, it starts with the hips and legs with the shoulders and hands staying back, then the hitter pushes off the ball of the back part of the foot as the softball come to approach the plate.
5 Takeaways That I Learned About Sports
We have helpful information about other softball articles in our website. Indeed, softball is a challenging and fun sport that requires having the right power, balance and stance.What Has Changed Recently With Sports?